So every once in a while the hubby and I sneak off for a little time to ourselves. It's been a long spring and summer of amazing weddings and fall is looking to be just as busy…so we decided at the last minute to take off and cross something off my bucket list!! :) I love waterfalls and have only been to one and didn't have the right gear to photograph it properly… Hey, I'm a wedding photographer…. I didn't plan that trip and didn't know what I needed until I got there… so, now I'm more prepared and have some awesome images to show for it….They're coming…be patient!
While trying to decide which of the MANY awesome waterfalls to visit, hubby found this AMAZING little GIANT bed and breakfast hidden away in a little town called Walhalla. The Walhalla Liberty Lodge was pretty amazing. Betty and Patsy met us on the porch to greet us, and gave us a pretty awesome room they call the bridal suite. The next morning we woke up pretty early and after getting dressed and a cup or two of coffee, I decided to venture out on the grounds while we waited for a delicious home cooked breakfast. I IMMEDIATELY fell in love. This house is over 130 years old and SOOOOOO full of charm and character. I'm telling you, I CANNOT wait for the day I get to photograph a wedding here!! It is so beautiful!!!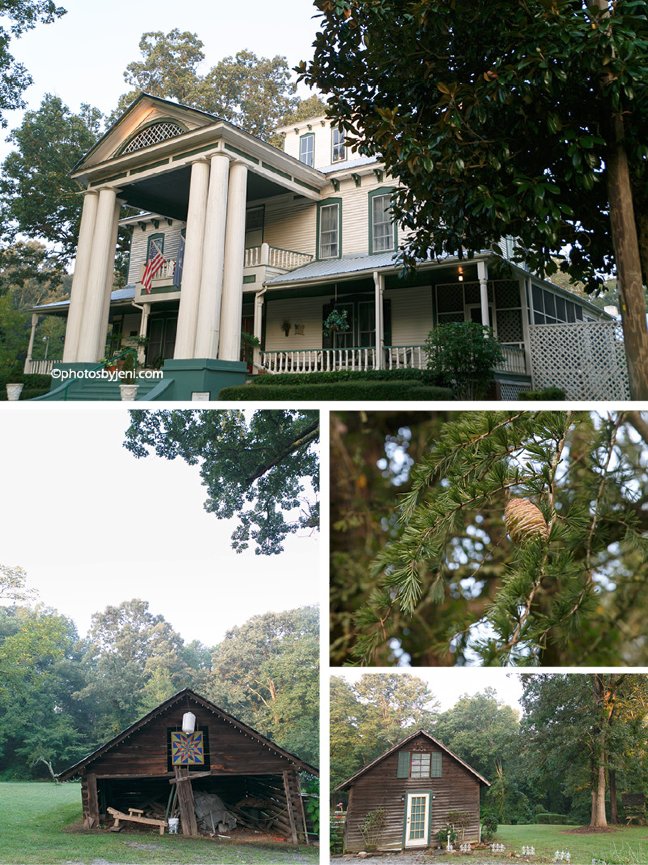 The front porch is so beautiful and wraps around two sides of the house and is absolutely divine… I can just see the original homeowners sitting out here with a glass of sweet tea or lemonade…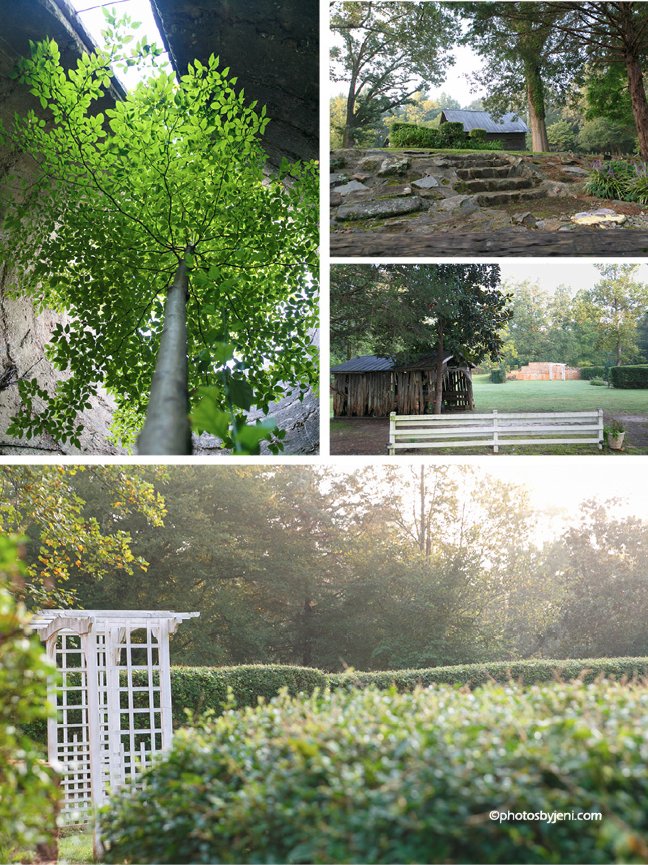 Isn't this place amazing! I'm telling you, I CAN'T wait to shoot a wedding here!!!!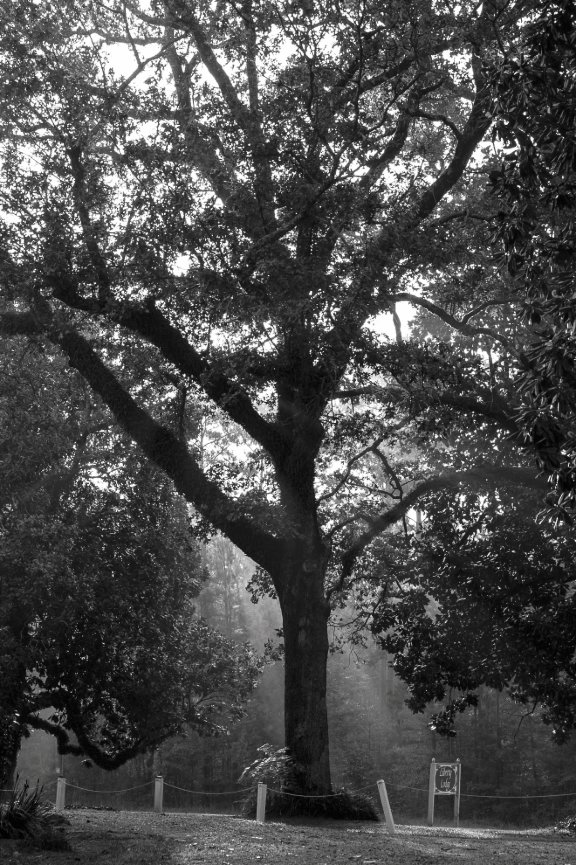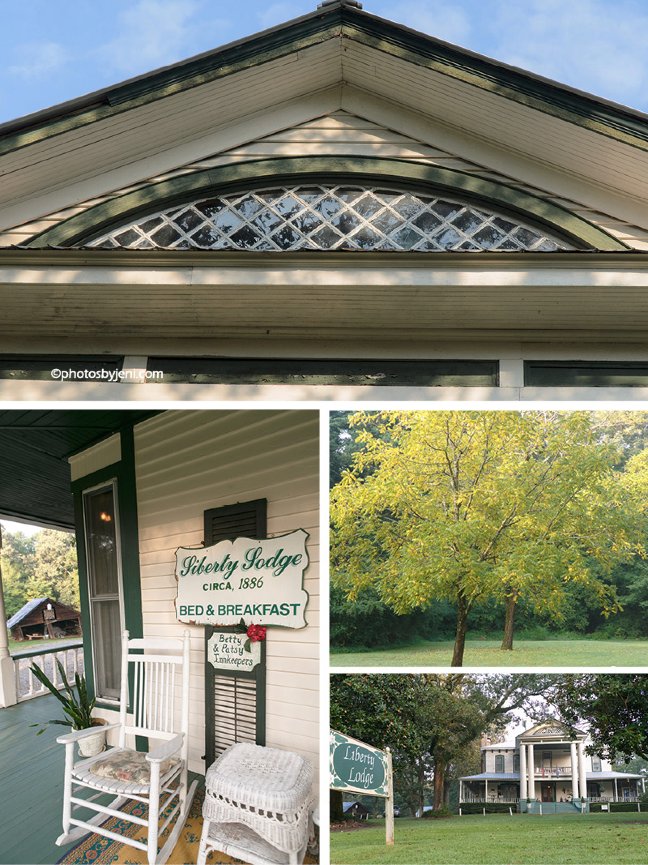 Here are some photos of the inside. Look at the detail in the woodwork! Wow!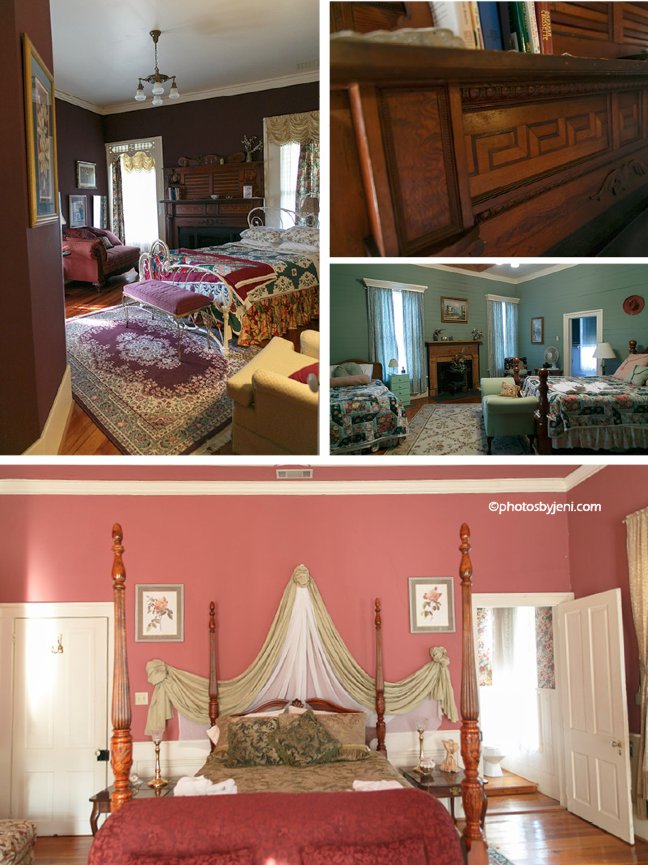 The pink room would be a DIVINE bridal suite! Lots of beautiful light and room!!! Oh my…I'm swooning here…
So after all of THIS, we still have our adventure to go on!! Woohoo, bucket list here we come! So after a delicious breakfast and talking to the innkeepers about the ghosts (yes, they say there are ghosts and supposedly that show Ghost Hunters or something like that is supposed to be filming an episode there in the fall!) and where the best waterfalls are close by, we head out.
There are over 30 waterfalls in the South Carolina Upcountry. We found a B E A UITIFUL one to start my renewed obsession with nature… We only photographed one small section of the Issaquena Falls. It was BREATHTAKING!! We were a little nervous because Betty and Patsy (the innkeepers) said there had been a lot of injuries this year from hikers because the ground is so wet from all the rain. We took our time though and made our way down to see the beautiful fall.
Here are shots we took of each other hiking down to and photographing the falls.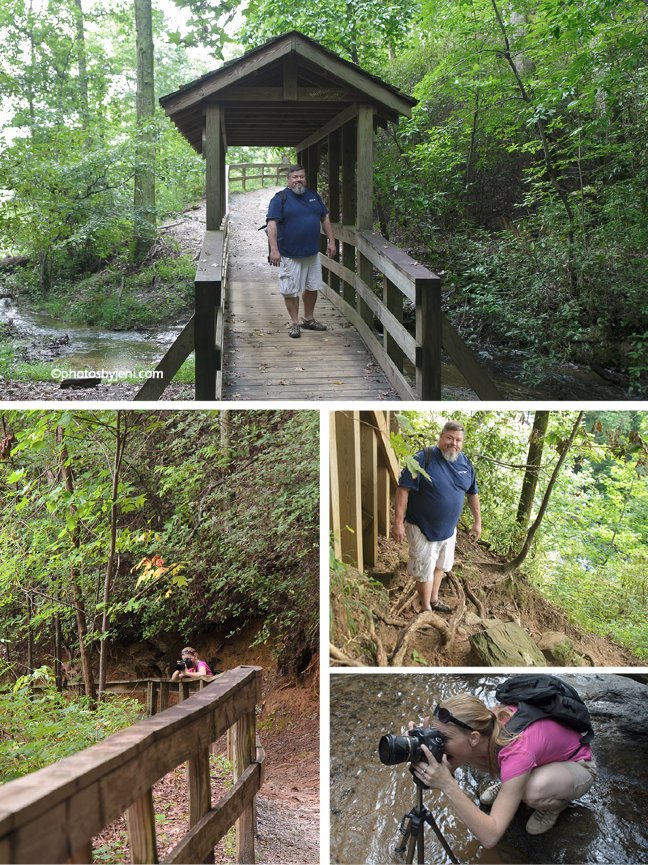 Here are some more shots the hubby took, and boy am I cheesing!! LOL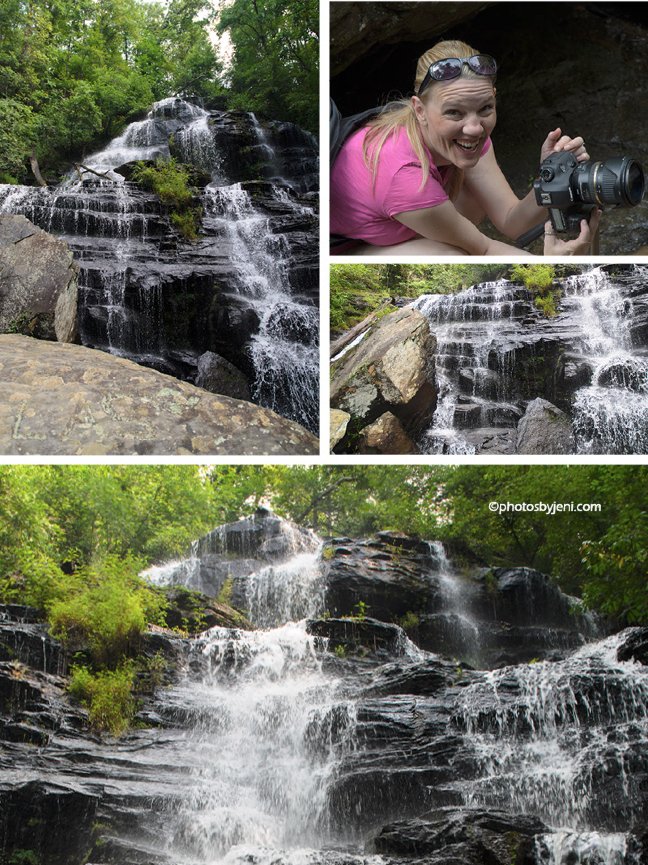 Aren't the falls beautiful?! Oh my…
Here are a few of the images I got…Since I was hogging the tripod and using a polarizer, I was able to shoot a longer shutter speed to get a little of the silky water effect. (Sorry hubby, for hogging the tripod!)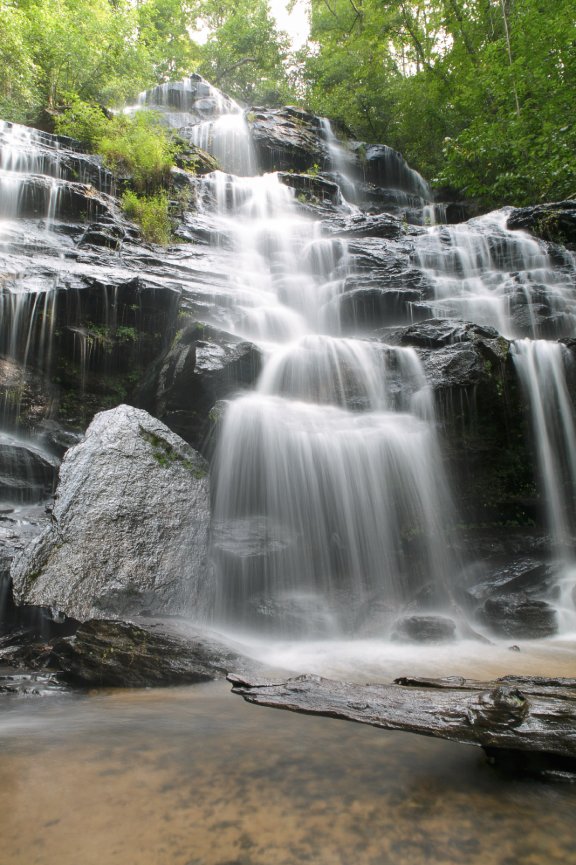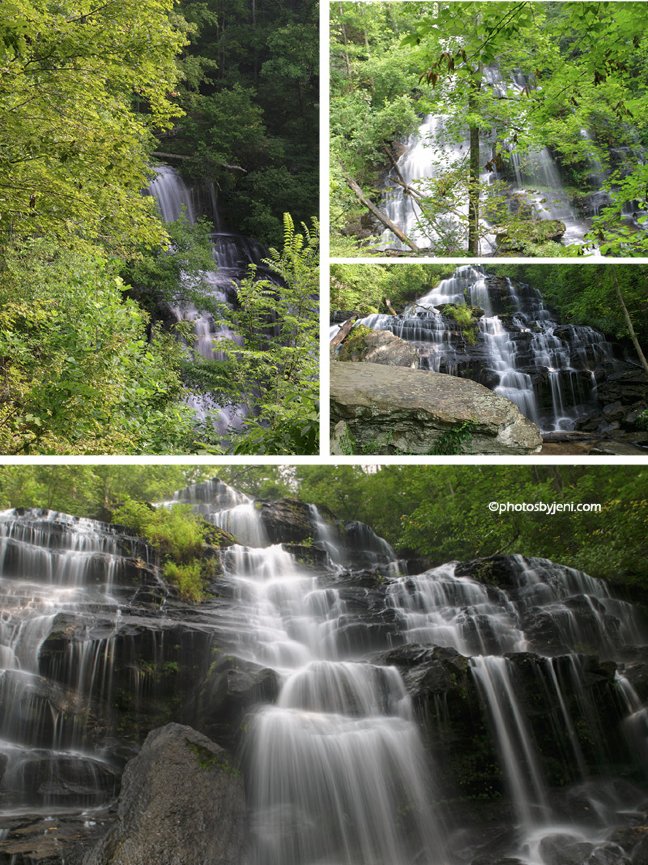 Wowza!! I still can't believe it!
After we left the falls, we went to a tunnel and a fish hatchery… It was pretty interesting to see all the fish there. Hubby says this is probably the only southern hatchery to raise trout because they are a cold water fish.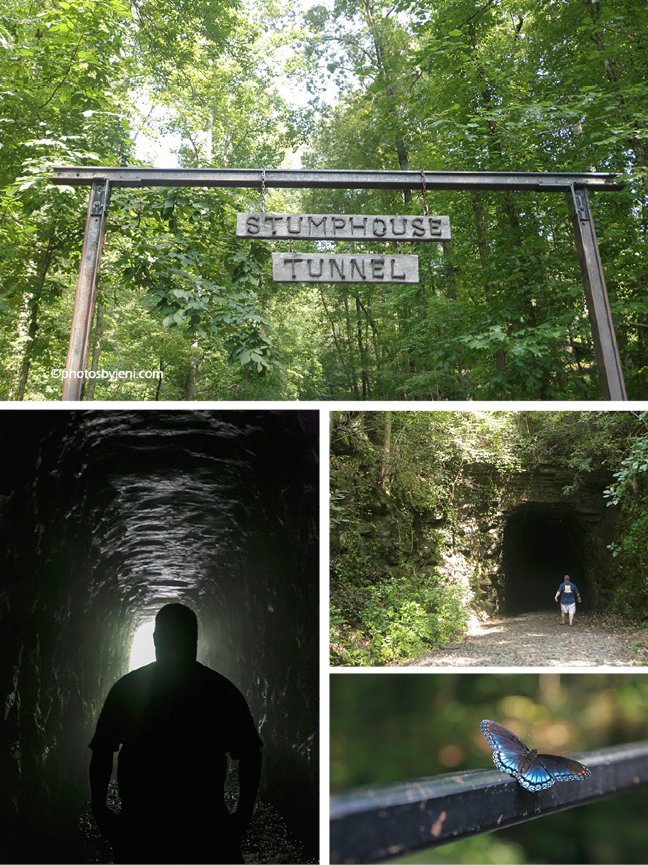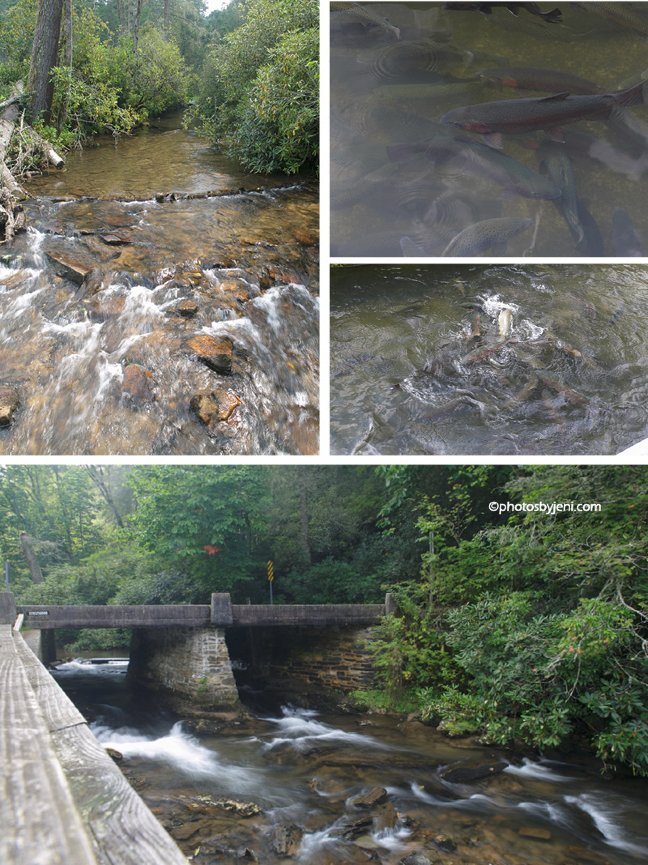 So that's about it! We headed back home already planning our next trip… Definitely!!
Let me know what you think! I love comments!!
xo, Jeni