Long before I became a wedding photographer, I was interested in wedding traditions. I usually take things at face value and never really thought about why things were the way they were. So when I came across an article in a local newspaper many years ago, I was surprised to find out that most of the traditions come from WAY back in history.
Here are a few and a little information on where they started:
1. Wedding Veil - The wedding veil began in ancient Roman times. Brides wore veils from head to toe to hide them from evil spirits. Some articles indicate that they also hid the bride from jealous lovers. Bad girls!! One of of craziest explainations was that marriages were arranged sometimes and to make sure the bride and groom didn't change their mind, they weren't allowed to see each other until after they said "I do!"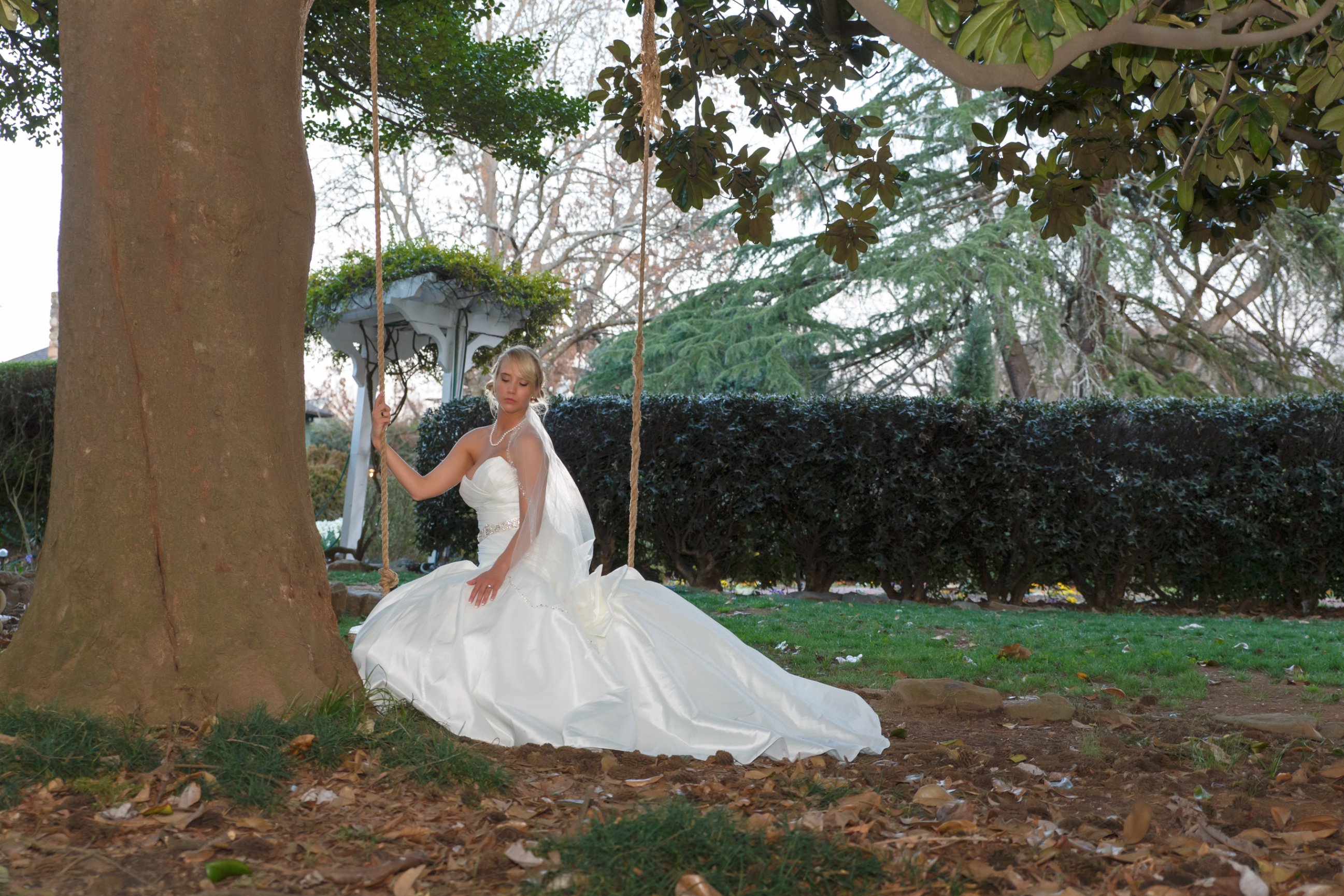 Photo taken at Vanlandingham Estate, Charlotte, North Carolina
2. White Dresses - Queen Victoria wore a white dress for her wedding in 1840. Before that time, brides would simply choose the nicest dress in their closet. The only two colors that generally weren't chosen were black and red.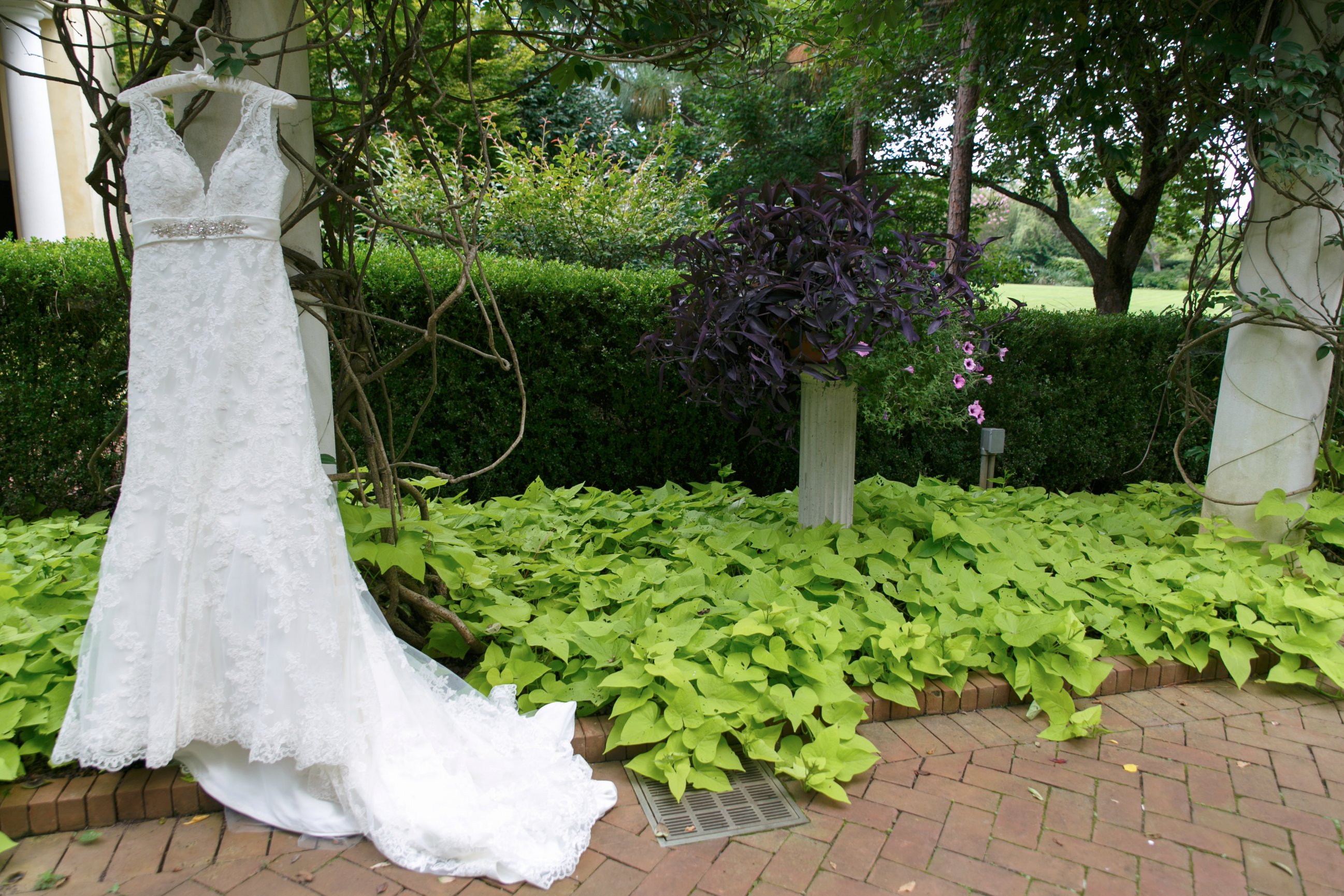 Photo taken at Daniel Stowe Botanical Garden, Gastonia, North Carolina
3. Bridesmaids - The idea of bridesmaids came about to confuse evil spirits, so bridesmaids actually wore the exact same dresses and veil as the bride. Talk about superstitious! In Victorian times, the veils were shortened and when color dyes became more available, bridemaids dresses started to evolve, giving way to allow the bride to be best looking girl in the church.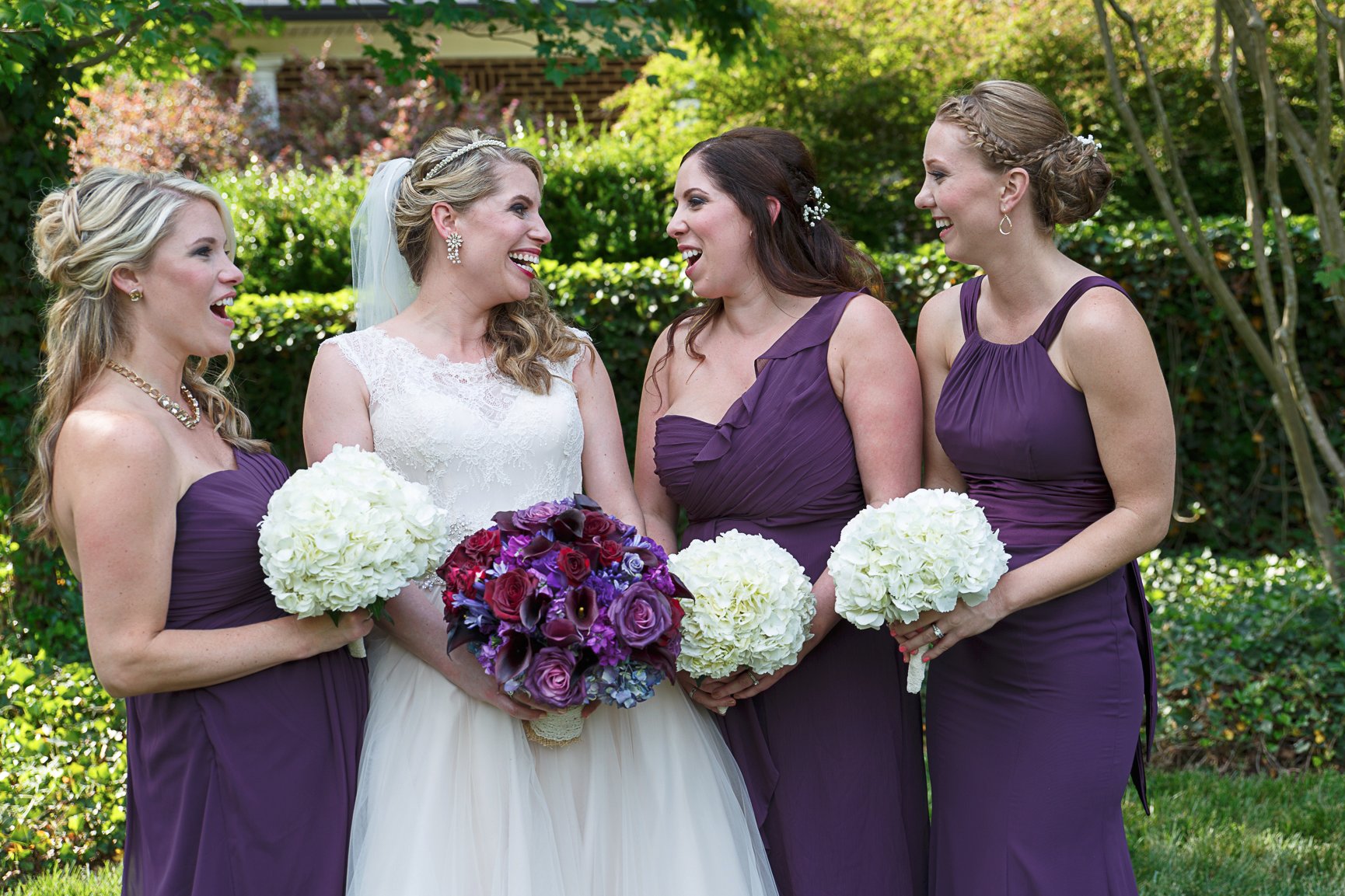 Photo taken at Johnson Carriage House and Meadows, Mooresville, North Carolina
4. Bouquets - Now here's one you'll never forget. Bouquets can be traced back to the time of the Plague. They weren't made with peonies, lilies, orchids and roses. It was garlic and dill and other such herbs that they felt helped them to survive such a tragic time when illness took so many. Stinky! Aren't you glad times have changed?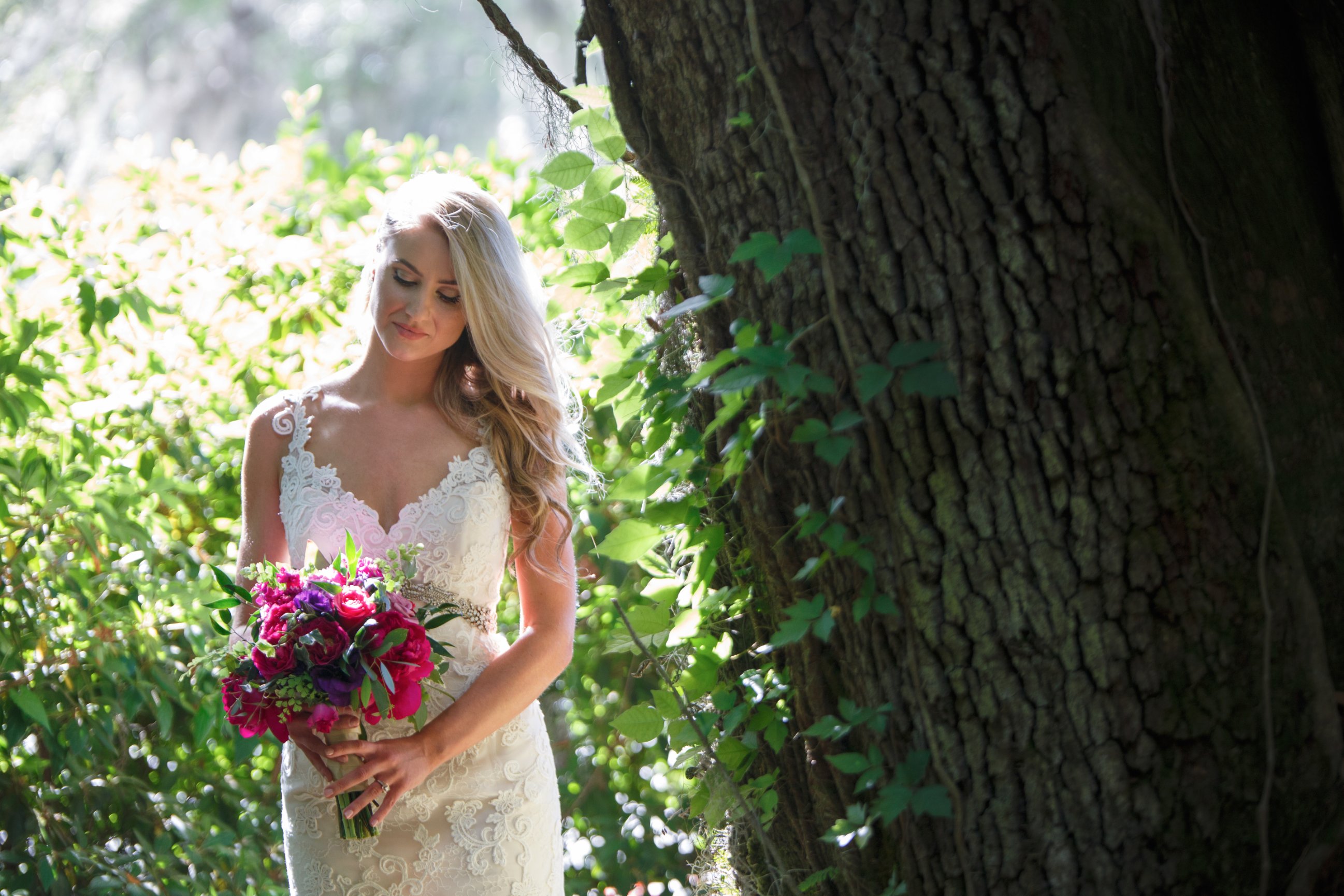 Photo taken at Magnolia Plantation, Charleston, South Carolina
5. Honeymoon and Best Man & Groomsmen - Talk about barbaric beginnings. So way, way back...men would kidnap their wives. Yep! There was no dating, no meeting the folks, none of that. A man would take along his best man (a great fighter to help fight off the bride's family) and kidnap a wife. Over time, this became less barbaric and in Norse tradition, a family member would bring the couple honey wine for 30 days giving it the name a honeymoon.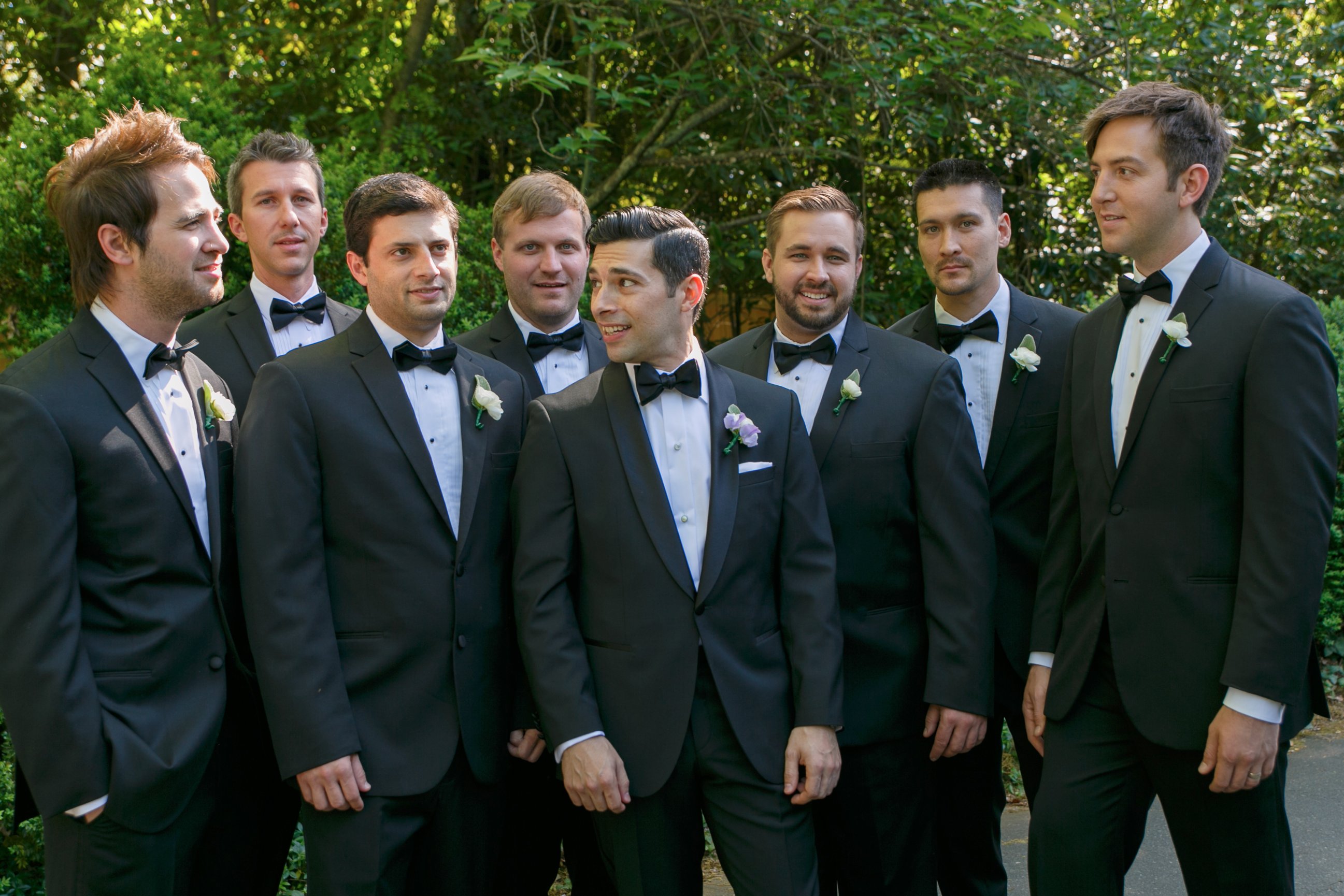 Photo taken at Duke Mansion, Charlotte, North Carolina
Maybe in the future, I'll collect some information on other wedding traditions. I know a couple, but without reading I would probably butcher the actual origins or meanings...So we'll save that for another time.
What are your favorite traditions? Or the strangest ones you've heard about? Tell me in the comments.